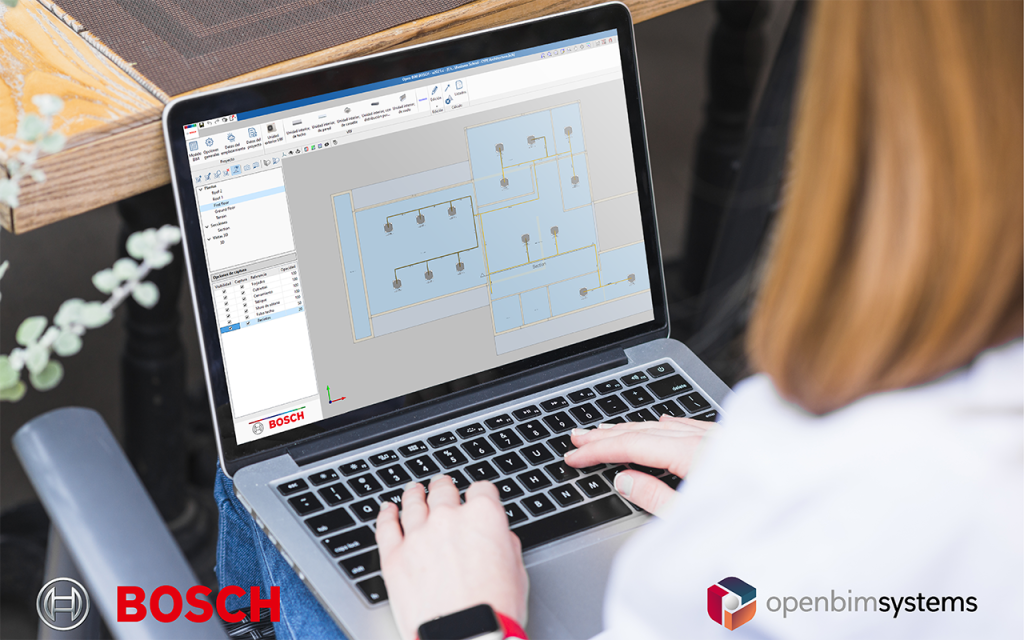 BIMserver.center has incorporated the Open BIM BOSCH application for designing Bosch's VRF (Variable Refrigerant Flow) air-conditioning systems in an Open BIM workflow. With this tool, the technician has access to a design with the characteristics and performance of their air-conditioning systems. The programme, developed by CYPE, was officially presented in a webinar in Spanish and can be viewed at the following link.
We discuss this programme and other current events with Antonio Barrón, head of sales in the central-southern area for commercial heating and air-conditioning from Bosch Termotecnia Spain, who highlights that the new application for designing his company's VRF Bosch Commercial & Industrial range is the first the aforementioned brand has adapted to the Open BIM workflow and which is operative for Spain and Portugal.
"Open BIM BOSCH's main advantage is that it is based on open public standard exchange formats (IFC)", emphasizes Mr Barrón whilst also valuing that this application's users will have the benefit of "BIM projects' contents not being linked to any specific application or programme".
This point is linked to one of the trends the industry is experiencing, in which technicians must design "in a collaborative, multidisciplinary, and multi-user workflow to develop projects in an open, coordinated, and simultaneous way", something that is possible thanks to BIM methodology.
Devised to ease BIM design, calculation, and modelling of Bosch's VRF systems in their Airflux and MDCI ranges, the programme will allow users to "select the most suitable system to maximise buildings' energy efficiency and reduce the likelihood of making mistakes", explains Antonio Barrón.
As for energy efficiency, Mr Barrón is aware of the importance this aspect has and will have in the architecture, engineering and construction industries, which is why he highlights the efforts made by Bosch to develop and create "increasingly cleaner technologies and to promote the renovation of inefficient systems with more efficient ones that favour decarbonisation".
In this range, the launch of Air Center Control stands out, a new state-of-the-art centralised control from the Air Flux range which, guaranteeing a high operational level of safety, trust, and comfort, allows the control of up to 64 indoor units and 8 systems. Extendable and with an additional accessory, the control can manage up to 256 indoor units and 32 systems.